Our News Updates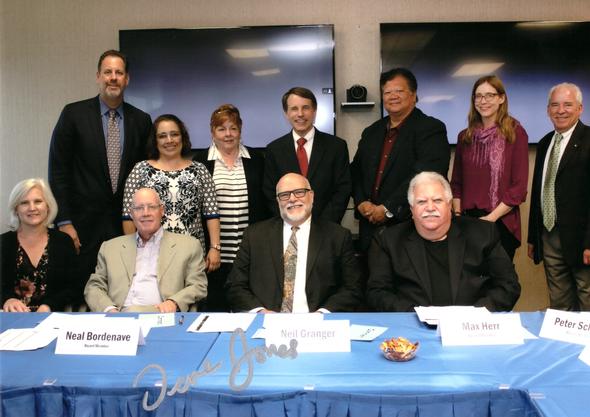 On November 2nd of 2016, Jesse was appointed by the California Insurance Commissioner to a three-year term to serve in his administration as a member of the Curriculum Board. The Board oversees the development of education for agents, brokers, and those seeking professional designations. The Board also develops standards for providers and instructors of prelicensing and continuing education courses, programs, and seminars.
The California Department of Insurance (CDI) was created in 1868 as part of a national system of state-based insurance regulation. The insurance market place has changed dramatically over time,but consumer protectrion continue to be the core of CDI's mission.
Today, CDI is the largest consumer protection agency in the state. With annually direct premiums of $310 billion, California is the largest insurance market in the United States and the fourth largest marker in the world.
The above photo is of our board with the California Insurance Commissioner, Mr. Dave Jones. (shown next to me)